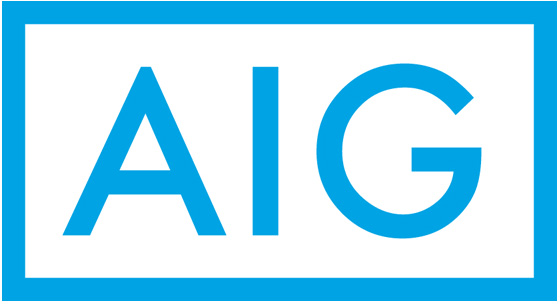 Underwriter
AIG
Kuala Lumpur

Permanent
Full-time
Underwriter

Who we are

American International Group, Inc. (AIG) is a leading global insurance organization. Building on 100 years of experience, today AIG member companies provide a wide range of property casualty insurance, life insurance, retirement solutions, and other financial services to customers in more than 80 countries and jurisdictions. These diverse offerings include products and services that help businesses and individuals protect their assets, manage risks and provide for retirement security.

Get to know the business

General Insurance Underwriting

AIG's underwriters develop insurance solutions that address the exposures of companies and individuals, and embody AIG's tradition of innovation, bringing to market groundbreaking insurance solutions for our changing world. AIG's underwriters help to find insurance solutions for risks from a range of areas including Financial Lines, Property, Casualty, Specialty Lines, Cyber, Multinational Clients and High Net Worth individuals.

About the role

What you need to know:

Description:

Overall Job Purpose
Financial Lines (FL) Underwriting Analyst and business administrative functions, including D&O, POSI, PI, Cyber and Crime Insurance. Establish Professional and Close Relationship with our producers, including Brokers, Agents and Direct Clients.

Comply with all Product Lines Underwriting Guidelines.
Responsible for Renewal and New Business in order to achieve department budget.
Comply with Corporate Guidelines, Underwriting Guidelines, as well as AIG, Regulatory and Legal Compliances.
Responsible for Outstanding Premium.
Assist with product enquiries from our producers and clients.
Assist with Marketing Activities includes Brokers Meeting, Client Meetings, Attending Seminar and Products Training.
Any other ad hoc tasks assigned by the Direct Report Manager and Department Head.
What we're looking for:

Requirements
Tertiary degree
Good command of English – spoken and written
Min 2 to 3 years of Underwriting experience (Financial Lines, Casualty, FL/Casualty Claims)
Inquisitive and willing to learn.
Team Player, strong communication and interpersonal skill.
We are an Equal Opportunity Employer

It has been and will continue to be the policy of American International Group, Inc., its subsidiaries and affiliates to be an Equal Opportunity Employer. We provide equal opportunity to all qualified individuals regardless of race, color, religion, age, gender, gender expression, national origin, veteran status, disability or any other legally protected categories. At AIG, we believe that diversity and inclusion are critical to our future and our mission – creating a foundation for a creative workplace that leads to innovation, growth, and profitability. Through a wide variety of programs and initiatives, we invest in each employee, seeking to ensure that our people are not only respected as individuals, but also truly valued for their unique perspectives.

It has been and will continue to be the policy of American International Group, Inc., its subsidiaries and affiliates to be an Equal Opportunity Employer. We provide equal opportunity to all qualified individuals regardless of race, color, religion, age, gender, gender expression, national origin, veteran status, disability or any other legally protected categories.

At AIG, we believe that diversity and inclusion are critical to our future and our mission – creating a foundation for a creative workplace that leads to innovation, growth, and profitability. Through a wide variety of programs and initiatives, we invest in each employee, seeking to ensure that our people are not only respected as individuals, but also truly valued for their unique perspectives.

Functional Area: UW - Underwriting

Estimated Travel Percentage (%):

Relocation Provided:

AIG Malaysia Insurance Berhad

AIG