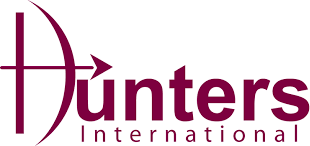 Plantation ISO Coordinator
Hunters International
Subang Jaya, Selangor

RM 10,000 per month
Permanent
Full-time
About the job Plantation ISO Coordinator Responsibility
Managing evaluation of findings and dissemination of ISO activities.
Managing ISO consultancy input within their scope and defined budget.
Give key direction and strategies in accordance to management needs.
Working closely with field personnel to ensure the estates' development meetb business needs requirements.
Set and continuously manage standards and expectations with team members, consultants and key stakeholders.
Proactively monitor and assess operation initiatives, take tactical decisions to counter, protect and enhance the Company's position.
Review and track progress against revenue and targets; analyze field reports; recommend and propose changes to existing plans and operating budgets; implementing approved changes with field personnel.
Determine and assess need for additional staff and/or consultants and make appropriate recruitments if necessary, during each plantation cycle. Plan and schedule project timelines and milestones and track it.
Define standards and success criteria and disseminate them to involve parties throughout the plantation cycle.
Work closely with internal departments and stakeholders through regular meetings to ensure operation needs and expectations are communicated to achieve positive results.
General
To implement any and all relevant policies, procedures and work constructions as so defined in the Company's Quality Management System.
Any and all other duties as and when assigned from time to time by the superior/management.
Requirements
A bachelor's degree in accounting, and/or the Certified Internal Auditor certification/degree. S/he should be trained in ISO certification.
Having field experience working in plantation, esp. palm oil is preferred.
S/he should have experience as well as excellent analysis and presentation skills. Should also have excellent report-writing skills. Must be able to work with little supervision.
Possesses a high level of interpersonal skills, since field auditors are expected to constantly interact with department personnel throughout the company.
Willing to work in distant locations as well as travel around frequently.
Remuneration

Up to RM 10,000

Working hour

Monday - Friday (9am-6pm)

Consultant in-charge

May Chong (May.chong@hunters-in.com)

Hunters International